Episodes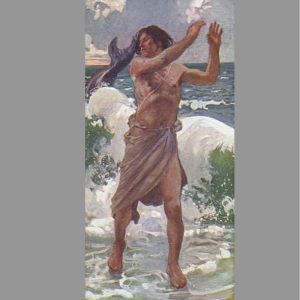 Friday May 12, 2023
Friday May 12, 2023
Text for discussion:  Jonah 3.  
Have you ever seen a sign like this, "40 Days until the end"?  I am guessing that such a sign would catch your attention.  But would you take it seriously?  Jonah proclaimed this message and the people of Nineveh repented.  
What kind of witness is this message to the people of Jesus' time?  What kind of message does this witness present to us?  How do we respond?  
Come and listen to Jonah's message, take it in, and decide how you will respond . . . . 
[The hymn: For All the Saints]
[Illustration: The Prophet Jonah, by James Tissot, public domain.]